The Station Gallery of Fenelon Falls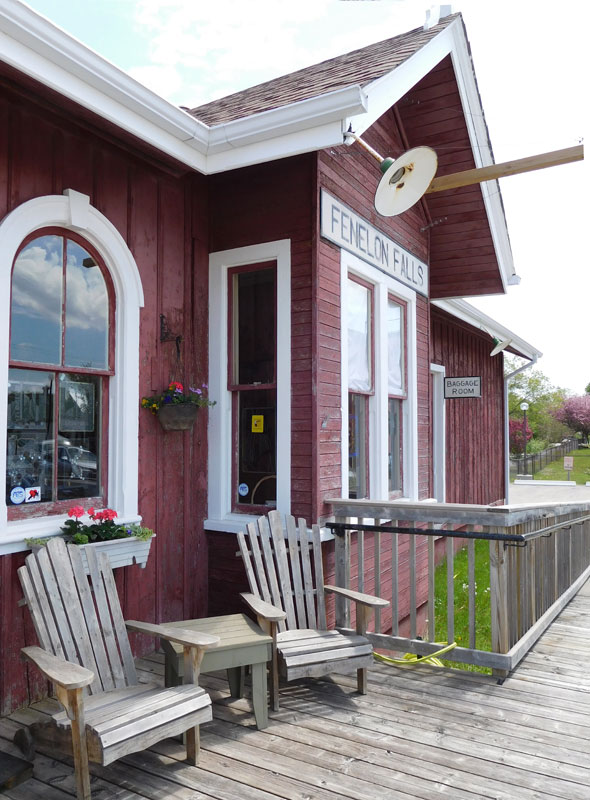 The rustic space that was once a passenger waiting room, baggage room and ticket office has been transformed into an eye catching display of beautiful artwork.
We are enjoying greeting our 2017 visitors and hope that if you are in the area, you will make our quaint gallery one of your stops.
Summer is now behind us!
We are now closed until next spring.  We look forward to seeing you then!

If you are looking for a special gift for someone or something unique for yourself, the gallery will not disappoint you.  This year we have seventeen artists on board to offer you a wide variety of mediums.
When you visit, one of our artists will always be there to greet you and answer any questions you may have. We are happy to accept large groups or bus tours but would appreciate a heads up so that we can have extra artists on staff to serve you efficiently.
2017 Fenelon Station Draw Winner!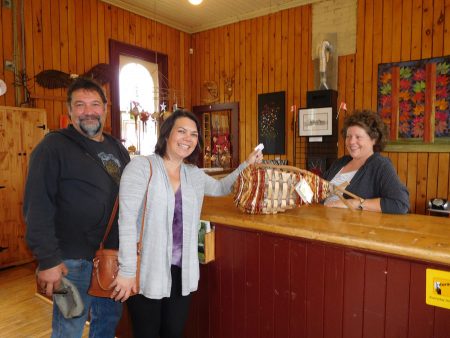 With assistance from artist Brenda Mulholland, Station visitors Hannah Lin and Dave Cureton pulled this year's winning draw ticket.  And the lucky winner of the Canada $150.00 draw…Sue Bandeen from St. Thomas, Ontario.   Congratulations!
stationgalleryfenelon@gmail.com
103 Lindsay Street
Fenelon Falls, Ontario