The Station Gallery of Fenelon Falls
Last Chance to visit for this year

The Fenelon Station Gallery has been open to greet customers from May. Our artists are always excited to provide you with a unique shopping experience in our quaint gallery that was once a busy hub during the Railway Age in the 1880s.
We have enjoyed our many 2018 visitors and hope that if you are in the area, you will make our gallery one of your stops.  If you are looking for a special gift for someone or something unique for yourself, the gallery will not disappoint you.  Scroll through our "artist" section and you will see the creative pieces awaiting you.
The Station Gallery will close for the season…last day September 23rd.
When you visit, one of our artists will be there to greet you and answer any questions you may have. We are happy to accept large groups or bus tours but would appreciate a heads-up so that we can have extra artists on staff to serve you efficiently.
And the winner is…

Our 2018 draw winner is Stacey Leger from Oshawa…won $100 gift certificate!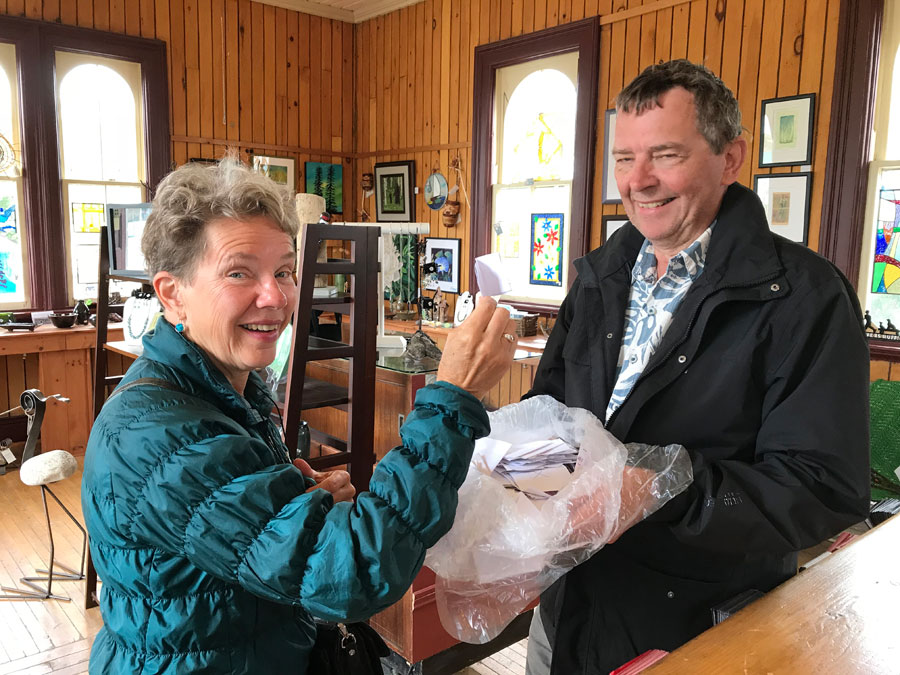 Above is the kind (unnamed) gallery customers who assisted in pulling the winning ballot.
stationgalleryfenelon@gmail.com
103 Lindsay Street
Fenelon Falls, Ontario