Janet McDougall
1890
none
none
true
true
true
Close
Next
Previous
The requested content cannot be loaded. Please try again later.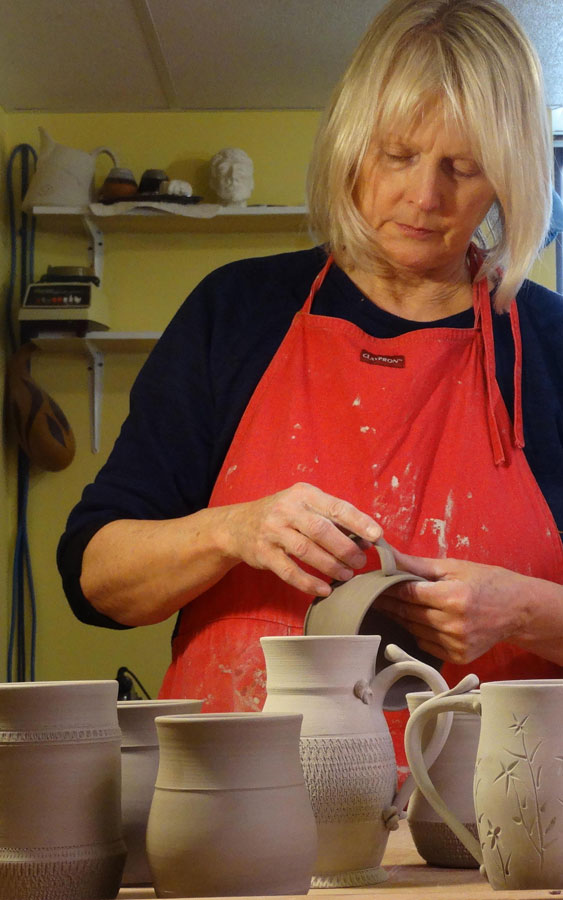 Janet's interest in art and the creative process developed gradually through a wide variety of seemingly unrelated courses taken at the Haliburton School of Art, Loyalist College, ZimArt and private lessons. Exploration of her creative spirit through diverse mediums and experiences has lead her to appreciate the inter-connectivity of all things. Janet enjoys painting, glasswork and stone carving but her primary interest remains working with clay.
As a potter she enjoys both hand-building and wheel-work. She works principally with stoneware and porcelain but has enjoyed brief journeys in playing with Raku. Janet's work is inspired by the ruggedly beautiful natural surroundings near her home close to Buckhorn in the heart of the Trent Lakes Region.
For more information, contact:
705-930-5841
jlynnmcdougall@gmail.com
earthandvines.com