Sandi McNeil
1842
none
none
true
true
true
Close
Next
Previous
The requested content cannot be loaded. Please try again later.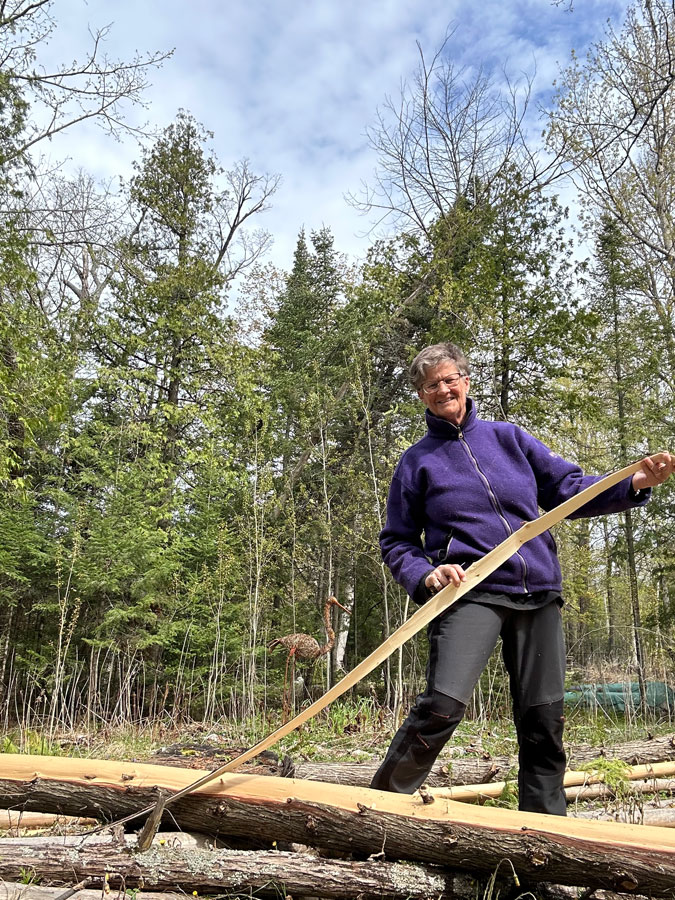 Sandi was once a special education teacher, but is now a local artist. She is known for her large wall weavings and various "fish" baskets made exclusively from locally gathered natural materials.
Also know as a wire sculpture artist, specializing in trees big and small: trees mounted on rocks, trees for the wall in picture frames, and trees inside large metal bands from wine barrels.
Before Covid restrictions, Sandi enjoyed returning to her teaching roots and offered individual and group courses for both basketry and wire trees. Now that our world is slowly becoming safer for social interaction, courses will resume again upon request. Contact Sandi to arrange a course.
For more information contact:
705- 657-1026 (home)
705-917-2488 (cell/text)
sandidogwood@gmail.com
earthandvines.com