Janet Tysiak- Stained Glass and Jewellery
1805
none
none
true
true
false
Close
Next
Previous
The requested content cannot be loaded. Please try again later.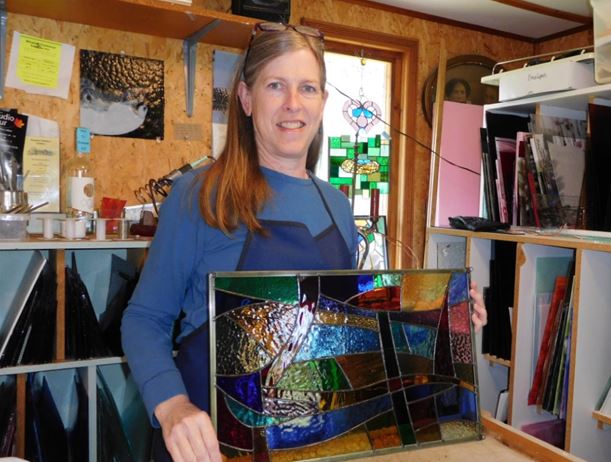 Glass is a fascinating and somewhat transparent substance that Janet uses to create timeless pieces of art.  The ever changing nature of light brings life to stained glass projects.  Expert workmanship, colour sense and attention to detail is obvious in the glass panels and decor items that she creates and builds.
Janet also created her own unique line of jewellery.  She assembles a stylish blend of gem stones, crystals and glass beads and crochets them onto fine wire, making it wearable art.  She also likes to incorporate tumbled glass into her creations.
Her studio, Designs in Glass, is located in Fenelon Falls.  It is open year round by appointment.  Custom work welcomed.
For more information, contact:
705-887-2229
janettysiak@gmail.com