Marilyn Britt – Painter
3795
none
none
false
false
false
Close
Next
Previous
The requested content cannot be loaded. Please try again later.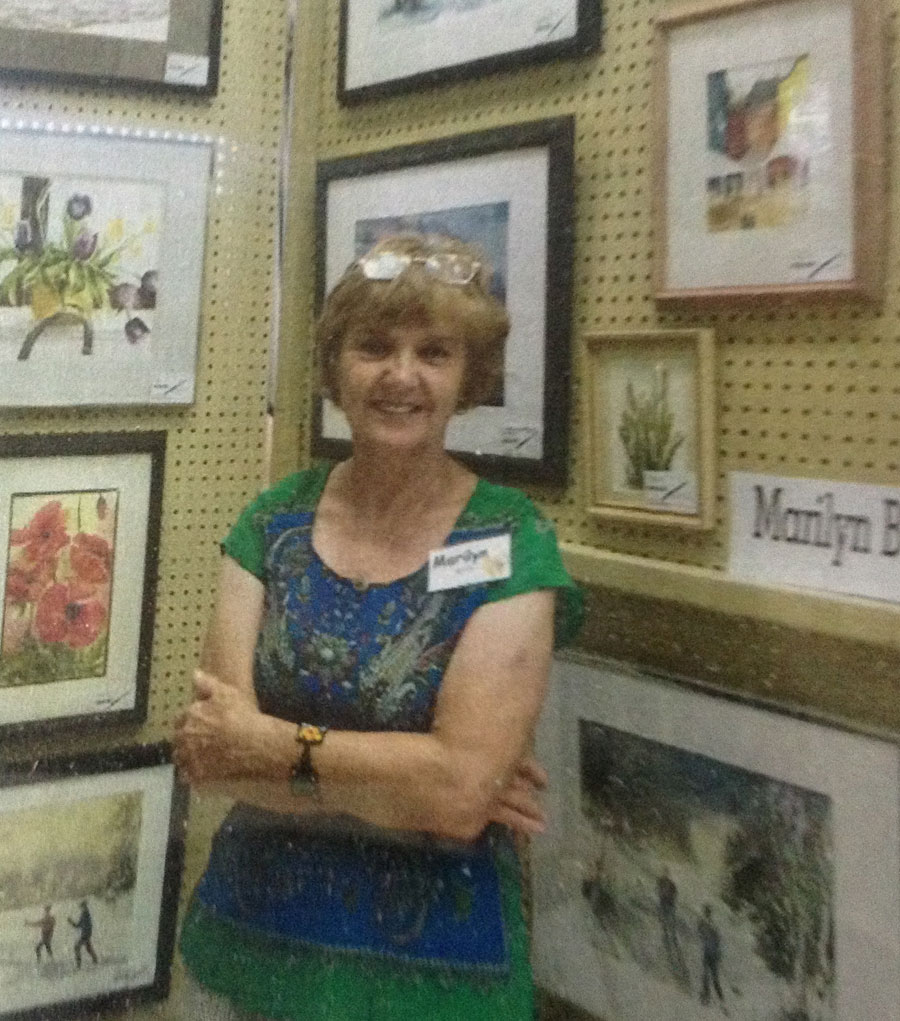 Marilyn moved to the Fenelon area in 2011 after retiring. It was a natural progression from enjoying her old cottage on Cameron Lake since 1984 and previously her grandparent's cottage since childhood.
She says that watching the lake, trees and countryside change with the seasons is a wonderful pastime; painting them is a little more challenging!
She has always loved making things. When her children were young she took folk art classes, made apple dolls, quilts and bird houses and then took an oil painting class and started painting. When Marilyn moved to Fenelon, she started watercolour lessons at Settler's Village in Bobcaygeon. Lately, she uses acrylics and enjoying the differences in the two mediums.
Landscapes, water and flowers predominate in her art with people and animals peeking in here and there.
Marilyn feels very lucky to have discovered her passion and hope others can enjoy it too!
For more information contact:
705-887-1029