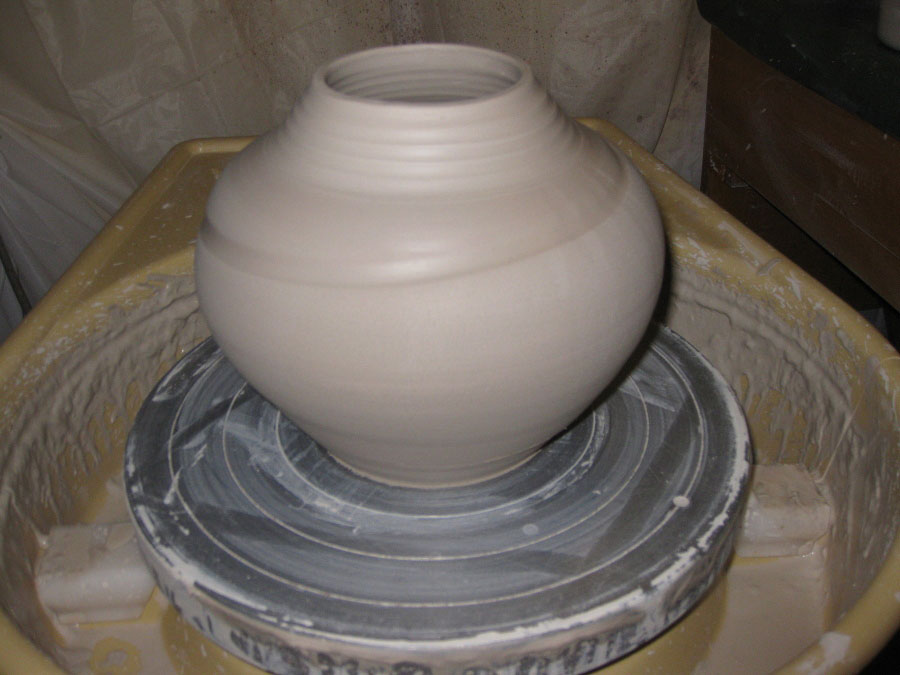 One of the things I love about working with clay is the versatility of the medium.  This versatility allows me to enjoy throwing on the wheel, creating unusual pieces with slabs or coils, and wonderful unique pieces combining these methods.  Decorating takes this creative process further.
Wheel thrown pieces are very uniform. Their beauty is in the symmetry of the piece.  Work on the wheel can be altered at various stages.  When the piece is still wet on the wheel, pressure can be applied to push some areas in, or out, or create texture.  At the leather-hard stage, the piece can be cut and altered in shape by adding to it, and or removing some of the clay.  Carving out some clay with various tools at this stage is a wonderful way of creating texture and design.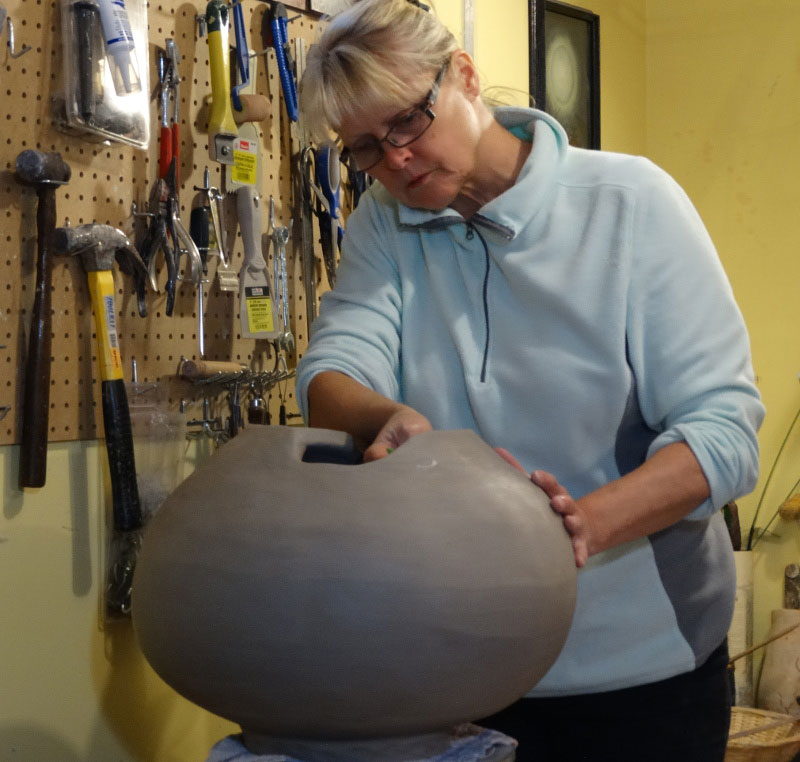 Building with slabs of clay is another fun and creative way of engineering some unusual pieces.  Slabs can be joined, carved, cut, lay flat, be bent….or any and all of these and more!
Working with coils of clay (see my post about this, on my website) allows the building of pots that can be uniform in shape or altered (or a combination).  Coil work requires patience but is well worth the time and effort.  Once built, the pot can again be altered, textured, carved, pressed….
One of the many decorating methods I use is to create a pattern on the clay using a sprig.  I make some of my sprigs so that the pattern created is unique to my work.
These images provide a sample of the many different ways of working with clay.  The versatility of clay allows the imagination and creativity of the artist a seemingly endless playground. Click any image to see a larger version, then scroll through if you wish.