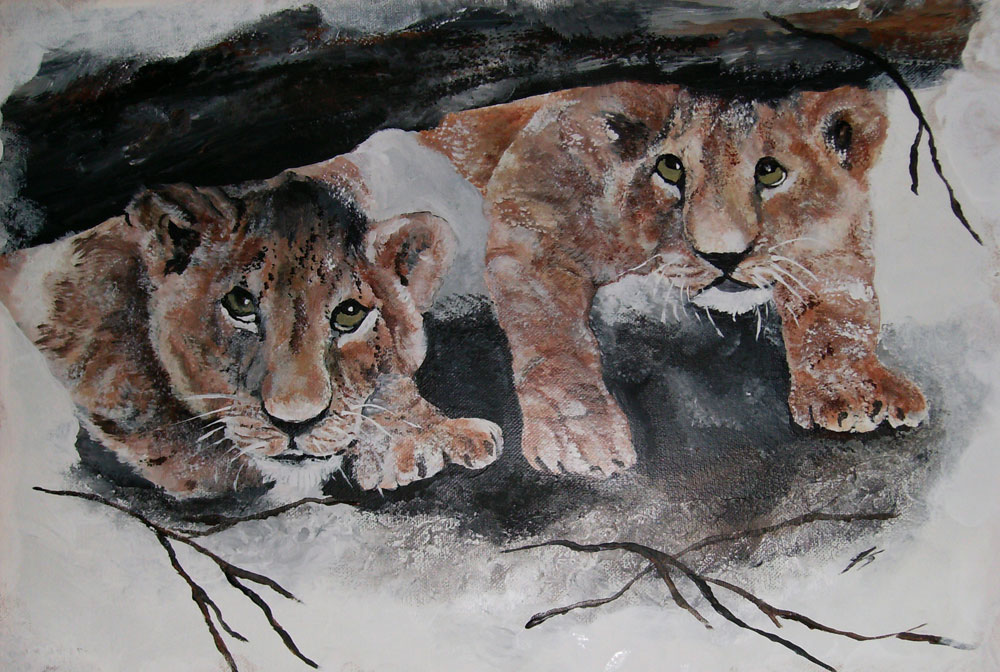 Although I have done paintings of our beaches and falls – I have yet to do any on slate. I guess it is time to do some strolling over the bridge and take a walk along the beach.
It never ceases to amaze me how the population grows in the summer months –traffic backed up at Tim Hortons (I live on that street ). In fact, rarely do we drive downtown in the summer – can walk faster. Having only the one bridge usually backs traffic up in both directions – so it would be a nice interlude if the visitors would take a rest at our Fenelon Station Gallery – even lunch at the restaurant across the street – or take a bike ride on the trail behind us. Just because we aren't in the downtown area doesn't mean you should miss out on a original, tasteful display of arts and crafts that we have to offer.
I love to paint – it is my therapy for peace – I paint for myself not for any other reason – I give a lot away – only because I run out of wall space – and floor space – in fact all space.
I will paint just about anything – on anything (have 3 wall murals in my living room) however I do baulk at buildings and signs – I prefer livings subjects. Maybe I will paint a skunk if I can get a pic of one visiting our backyard.
Janet will be in the gallery on July 21st!