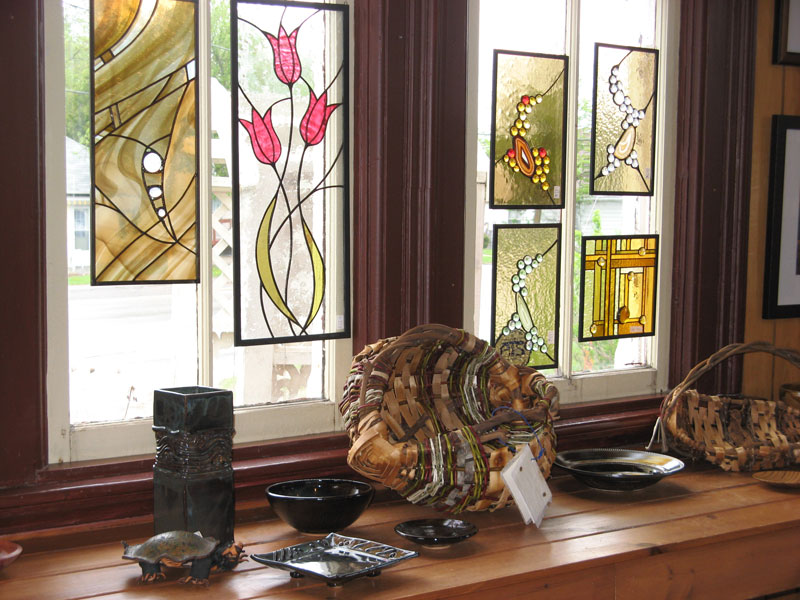 You know that the thing about visitors is that you race around cleaning your place in preparation?  Well, it's no different from us at the Fenelon Station Gallery!  We were in there doing our annual spring clean, cleaning windows and sprucing the place up after a cold winter, just for you!
We have our art hung and distributed throughout the gallery now in anticipation of the opening on Saturday May 16th.  We are excited to start a new season, and hope to see you there to say hi, visit with the artists and just enjoy the warm weather that is finally here.
Below are some photos from our cleaning session and some of the art on display.  Click on any image to enlarge.