For my watercolour paintings, I prefer to work 'wet-on-wet', meaning using wet paint on wet paper. This method gives the softest effects, because the paint flows and moves easily across the moistened paper.  However, this method is the most unpredictable.  The depth of colour and degree of softness depends on the amount of water in the paint and the water saturation of the paper.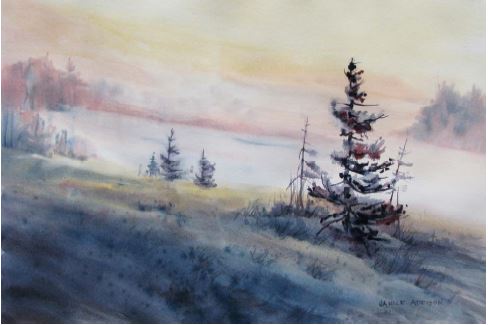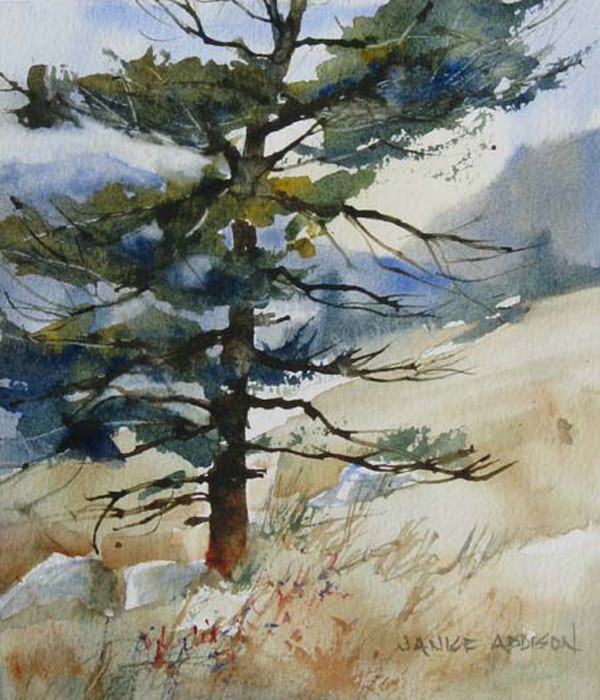 When the paper dries out, the brush strokes become sharper and sharper, because the paint stays in place more easily.  It's a balancing act for sure.  You have to work quickly sometimes and at other times, you must wait.  As some of the water is absorbed into the paper, the sheen of wetness on the paper surface subsides. It is at this exact time, that you have better paint flow control, but still can maintain a soft, painterly look….easier said than done sometimes.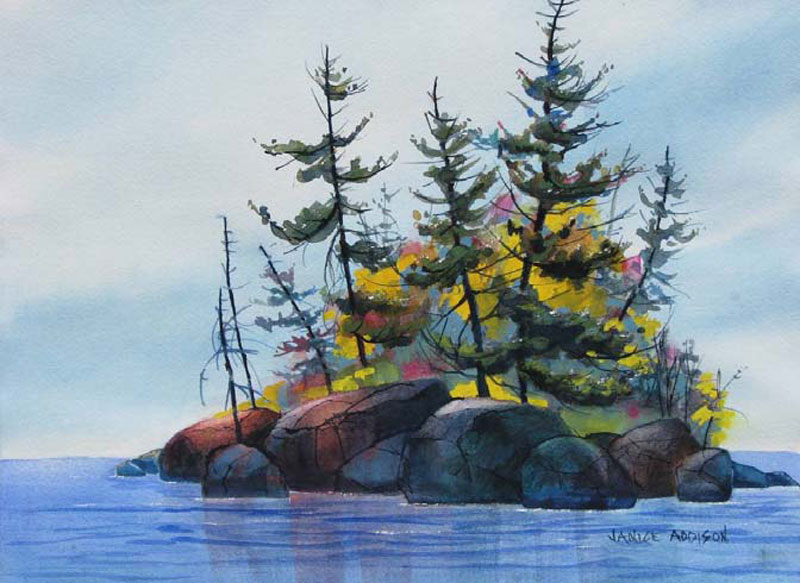 As the paper continues to dry (loses it's sheen), you move from painting the soft areas – sky, distant hills and trees, to the sharper, deeper coloured, foreground areas.  This is what is meant by the term 'painting light to dark'.
Watercolour can be tamed, but never completely controlled.  That's the challenge and the intrigue, which keeps this medium both frustrating for some artists and exciting for others.
Janice will next be in the gallery on August 19th.