As you may well know, I use the artistic name Fudgee. But what many may not know is the origin of this.  So this blog will fill in some of the spaces of my quest to be creative and when and how the artistic name Fudgee came to be.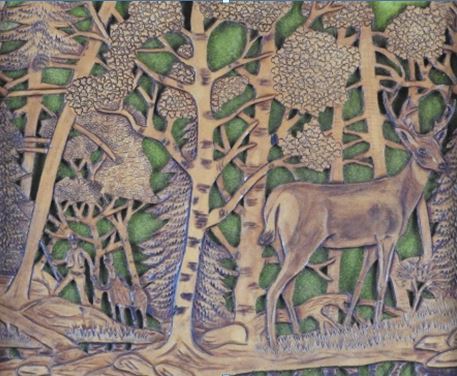 As long as I can remember I have loved to create things ……  I may not be good at it but it brought me joy.  As a boy, I used my trusty pen knife to carve designs in pieces of wood making endless streams of shavings.  Most of my work I would consider primitive; carving out small totem poles and Tiki heads. Working with wood later in life, I progressed to making cabinets, desks, blanket boxes pergolas, cedar pole arbors and chairs and finally woodturning.  To digress, I dabbled in many art mediums;  clay sculpturing, bead work, copper foiling, leather work, folk art, stain glass, pen and ink drawing and painting.
In 1964 I entered in my first show.  It was the Kiwanis Club of East York Hobby Fair open to adults and children in our community.  I won two  awards at that fair …. Best in Class for my leather carvings and Best in Show.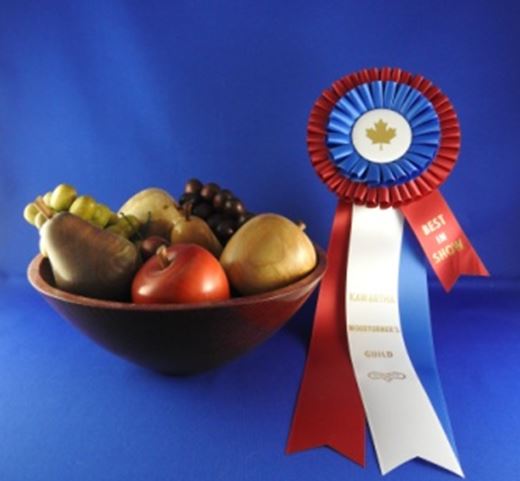 To further my creativity, I attended Sheridan College Creative Design Program and used my skills to teach young children and adults creative arts.  Today, I am a self taught Master Woodturner and enjoy every chance I get to make stuff.  Last year I entered the Kawartha Woodturning Guild's year end completion, entering a bowl with wooden fruit which placed Best in Show and is now proudly displayed in our home.
So, about the name Fudgee …..  It's not too mysterious. It's a childhood nick name that began playing football with my friends.  One  my buddies had an older brother that was a biker and often joined in the games.  Frank being older and much bigger than the rest of our group I was picked to cover Frank.  Well as it turned out  I was able to cover Frank's position ….. although I didn't have the body mass to do much of anything once he got the ball but one of his comments was that I stuck to him like fudge.  This has stuck with me since the early 60's and I am still known by this name by family and friends from my old life in the big City of Toronto and now by some in the Kawarthas.
Morris will be in the gallery on the 20th to 22nd of July.